So, I am the worst at filing. There, I admitted it. I have three folders of "Krystle's Stuff" on our mac mini…that were created 2-4 years ago to hold my work teacher files. Half of them were made using Microsoft Publisher. Ahhh! Now, what will I do? Yup, I think I should pay some highschool student to sit and transfer the files to PDF, because I am NOT doing that! Yes…any high school students out there want to make some extra cash? Seriously, I'll pay well for such a boring job.
Anyway. I was trying to find this post from blogland. And as it turns out it was on my new favorite blog. I thought I had bookmarked it into one of my many folders…but no.
At least I found it:) I am planning on doing this with my girlfriends soon. I think it is such a great idea. Because sometimes you just need to be woman…not mommy, wife, cook, maid, doctor, dentist….etc, etc.
(photo found here.)
So maybe my to-do list should include "clean up computer bookmarks" too.
I really do like looking for things on the internet. I find pleasure in finding something new to make when looking for something else. It's like a treasure hunter-just online from the comfort of my couch.
Here are a few of my favorite blogs I read right now: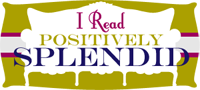 Here is my new favorite site!
A site where you can always see my favorite things! And soon it will be linked up right on my front page!
I know…I really need to calm down. But seriously, for people like me who want to have a laundry list of craft and sewing, this is what we need. A place we can see everything that we like in picture form…not shuffled into bookmarks in our computers.
I keep trying to get around to finishing my bathroom so that you all can see it! Today is the day! Lil' A is visiting her Baka (Grandma in Croatian) and without having to entertain and feed her for the day, I can get so much more done. Lil' E is sleeping beside me as I write, and honestly, she is so much easier than Lil' A was as a baby. That's another post I've been working on….
I have been absent from my blog the last few days and I've missed it. I hoping to spend much more time writing here about my thoughts and sharing with you the collections of ideas I have built.
Happy Tuesday!!!
Krystle